Last updated on March 19th, 2017 at 09:29 am
We Fashion/Style/Outfit bloggers sure are stylish aren't we, ever the fabulous outfit, nary a hair out of place, always looking so well put together. I mean seriously don't we all just lounge on the stairs in perfect plaid pumps???
or maybe we actually sit there in our slippers, sipping our morning tea debating is this a heavy boots day or do I really to start wearing heels again?? It was a tough day folks, I swear I have not worn high heels in a significant period of time ( and I did not make it all day, need to retrain these feet of mine) Seriously week two of my link up a gal has to wear awesome shoes right???
Thought I would try my Fecbec Tunic over bright red dress pants, maybe because I saw a pair of fabulous tartan pumps and remembered I had not worn mine in awhile…. cue the hmmm how can I wear these and stay warm???
threw on my moto jacket and felt I would be warm enough for heading to the office and for taking the pictures, boy was I wrong… cue the broken record, it was cold outside.
Tunic-
Fecbec
, Pants-Vanheusen, Shoes-
shoe dazzle
(Claudines) and Jacket -Rue 21, earrings- Avon, Watch- Forever 21
and then I may have done this and felt way better about being outside…boots by Cougar
and now for the best part of all our day, the link up….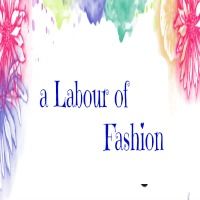 If you are linking up today, my only
request is that you follow my blog with GFC
Bloglovin' or Facebook and link back to it in your post
Follow my awesome Co-Host Ada
and
go meet
some new friends!
Truly aren't we
all looking for new friends
My lovely Co-Host Ada blogs over at Elegance and Mommyhood, where you can always count on seeing a lovely outfit and sometimes even a few mommy and me posts. I am so thrilled to be co-hosting with Ada, she is the blogger we all aspire to be, that one who always has a kind word to say on your post and lets you know that the work you have done really does matter.
Hop over and say hi
!function(doc,s,id){ var e, p; if(!doc.getElementById(id)) { e = doc.createElement(s); e.id = id; p = '//shopsensewidget.shopstyle.com/widget-script.js'; var cb = new Date().getTime(); p += '?cb=' + cb; e.src = p; doc.body.appendChild(e); } if(typeof window.ss_shopsense === 'object'){ if(doc.readyState === 'complete'){ window.ss_shopsense.init(); } } }(document, 'script', 'shopsensewidget-script');