Last updated on March 19th, 2017 at 09:32 am
Today is the day, I am so very excited, time to pull out the party hats, blow up the balloons and cue the fireworks…. a new link up has arrived. My newest baby A Labour of Fashion, a fun gathering every Thursday where ya'all can come hang with me for the day, please. please do maybe we will even have cupcakes to go along with the balloons.
Yes I am the crazy fool standing outside in the snow without a jacket/hat/mitts but I swear it was only for two minutes as I quickly snapped some pictures. Kids do not try this at home it was -35 c (-31F).
,

also linking with Tara , Stylin, Treasure The Grits,and Wore to work, Tuckerup Alice
and for #TBT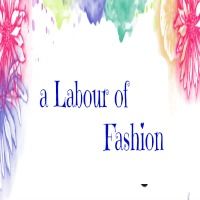 If you are linking up today, my only
request is that you follow my blog with GFC
Bloglovin' or Facebook and link back to it in your post
Follow my awesome Co-Host Ada
and
go meet
some new friends!
Truly aren't we
all looking for new friends
My lovely Co-Host Ada blogs over at Elegance and Mommyhood, where you can always count on seeing a lovely outfit and sometimes even a few mommy and me posts. Her lovely daughter Vivian ( who will be two very soon). I am so thrilled to be sharing my first link up post with Ada, she is the blogger we all aspire to be, that one who always has a kind word to say on your post and lets you know that the work you have done really does matter.
Hop over and say hi