Last updated on March 19th, 2017 at 10:37 am
This girl loves her Neon but unlike a whole lot of you out there I actually lived through the 80's neon.
Slouchy comfy neon numbers, neon legwarmers, big hair, scrunchies…. all the most fabulous styling pieces that together made us friggin awesome, and lets not forget shoulder pads, seriously, what could be better than a neon sweater or blazer that also gave you Football shoulders. Just wish I could have found a few 80's flashback pics to show you.
I swear to you I had this sweater, I just found it on line, classified as a vintage Dolman sleeve… this is my sweater, man oh man I loved this, wore it with everything,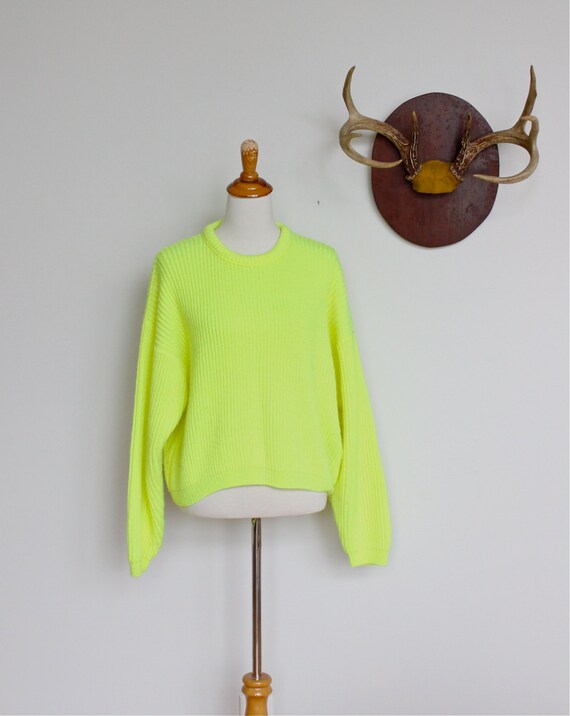 Today we are back and Neon is still a " classic" wardrobe staple in this girls closet. call it bright and I am there. Not like you ave not seen my pull out the colour on this blog…
Small confession time… I am changing up my posts as I found I was spending way to much time in the morning taking pictures, re-sizing pictures and then creating a post, so yesterday I rushed home from work changed into neon for today and voila got it all done. Say WHAT….. and today I will take my outfit pics when I get home from work and today's outfit will be displayed tomorrow, not trying to cheat this whole OOTD concept but I do need to balance that little thing called work.
Monday in Ottawa was the perfect day, 34 degrees, not a cloud in the sky, the type of day you want to stay home and lounge by the pool, so as much as I loved my J Crew Maxi, I rushed home changed into some neon and then proceeded to lounge by the pool, had some BBQ Hot Dogs ( which I never ever eat but I was trying to stay in the moment) and just had an overall great evening.
Then………….. ta da, NETFLIX that awesome little thing finally, I mean finally posted the third season of Sherlock Holmes….. good lord that is an amazing show and if you have not seen it yet, you must, I mean YOU MUST watch it.
Pool lounging requires, shorts and a tank ( covering my suit of course) and I always keep a light breezy shirt around for those times that a) the sun may be turning me colour a little to quickly i.e. RED or B) I need to run to a store ( and I cannot go shopping in a tank only because I freeze, sure wish stores and restaurants would adjust the thermostats)
Shorts I found in Florida at the Gap and they were only 10.00, Tank was purchased last year from Ron John's in Cocoa Beach and the Blouse is may Fav Old Navy purchase from last year for an amazing cheap price. Shoes you saw yesterday from Target and I added the Puma Bag ( I did have to go get the hot dogs)
( the sun was bright but when I snapped a few pics inside I realized yea I really did get a great tan while in Orlando)
Linking up with Trends ( and wishing them a Happy Blogversary), Stylish and Color Brigade
Do not forget to enter to win the IPad Air
and to show I am not cheating on my outfits, today's preview for tomorrows blog post