Last updated on May 11th, 2017 at 01:15 pm
I felt an overwhelming need to write a gift post, quite possibly because it seems like every other blogger has already posted some sort of gift giving list, nah that can't be why. On a serious note I have seen a few posts lately, quite a few, providing helpful suggestions on what to buy the special people in your life. Gift buying is not something I usually have any difficulty with, I take great pride in being able to determine that special gift someone will love that maybe they did not even realize they wanted. Isn't that really what makes it all so special and fun, getting something that you did not ask for, or even know you wanted nor that it existed
A gift that sums up who you are and lets you know that you obviously hold a special place in someones heart, special enough that they saw this something unusual and thought of you. Speaking of who you are or in fact who am I please forgive me as I go through a few changes on my blog, I am suffering an identity crisis, went to set up a facebook page and turns out My Life? Really is just to popular so I am trying to establish a new me, not really a new me but trying to find that special phrase that is all me ( and Kent is actively mulling over quotes and phrases so stay tuned on that front)
So back to my gift list, we are wine lovers and in saying that I really mean WINE lovers. We love all things wine and as often happens when you develop an obsession hobby you can become quite consumed enthralled with all aspects of that interest. I love all things wine related from the smallest of items like crafts made with corks, to corkscrews, to wine glasses, to stoppers, to Wine Tours, I am sure you are getting the picture. I have compiled a list of 10 of my favourite things, some very small and some very extravagant. A few new ideas ( I hope) for the Wine lovers in your life.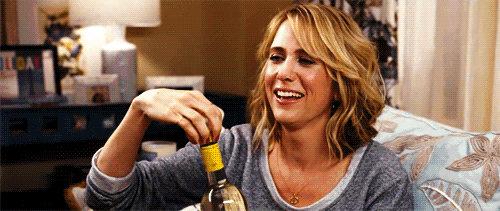 1) Wine Purse – I first saw these little beauties when we were in the Poconos this fall, as is always the case while on vacation we find the need to go searching for local vineyards. While at the Mountain View Winery I was perusing the merchandise and they had these awesome bags ( here are a few samples)

I think these are the most marvelous bags, and a great gift for that girl/woman that holds a special place in your heart.
2)Corkscrews, sounds like a boring gift but not so… if you take the time and look there are some awesome corkscrews out there, ones that make opening a corked bottle of wine easier then a twist cap ( and isn't a cork so much better then a twist top.)
I love this little baby which can be found at this site, gives you that thrill of exhilaration you get when opening champagne, that heavenly pop without putting a hole in your ceiling or losing an eye. The next selection also available on the same site is a marvel, both allow a smooth removal of the cork with best yet, ZERO strength required. ( don't you hate having to hand the bottle over to someone else to open).

3) Cork crafts of any kind: Something one does not think to buy for themselves and actually lots are not even aware they exist yet, in fact bloggers definitely are a step ahead with their knowledge of Etsy, Cork Monograms can be purchased through Etsy here and here for a start. I adore these and especially ones from bottles that have been consummed, those hints of wine on the tips add so much character. ( I so want this) I should note, no-one has paid me nor asked me to advertise their products, these are such a few things I have discovered, love and want to share.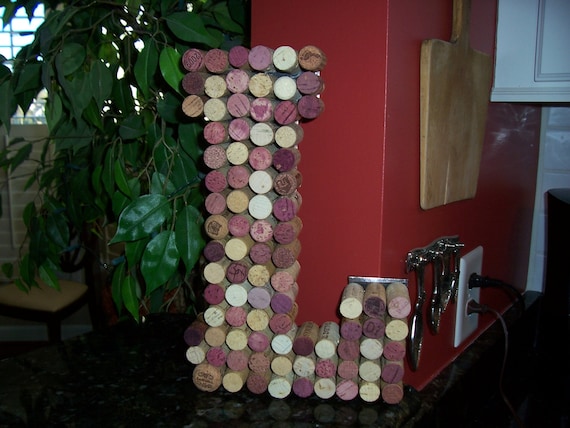 4) Cork Holders, relatively inexpensive and a great way to save and store your corks, then you can start your own crafts. I purchased this little baby at a vineyard a few years ago and it is quite the statement piece when someone comes over to visit. If you know a wine lover this is a great gift idea, something one rarely thinks to purchase themselves.


5) Wine Bottle Kozzies, well you have heard of beer Koozies right, and we have even seen wine glass kozzies but how about a Kozzie for your wine bottle, this site has a great selection. Aren't these just the cutest,

6) Personlized Decor ranging from mini wine barrels to cheese trays to wall signs, all things that go to the heart of what wine lovers love.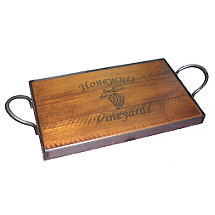 6) For the lover of shoes and wine ( like myself) there is a wide range of wine shoe accessories.
A Christmas shoe wine holder,a fashion wine set and many more wonderful goodies

7) What wine gift list is complete with out some spectacular wines, I personally am partial to the Niagara regions ( and they do some awesome Rieslings and Pinot Noirs, now don't curl your nose up Rieslings have been given a very bad rap and I just dare you to try one, they are not all the sugary syrup you think they are, actually my favs are all quite tart and citrussy.)
8) A wine tour, a weekend getaway to visit some local vineyards, go book a little Bed and breakfast and take that special person on a mini vacation they will not soon forget. You will be surprised at how close this actually is to where you are, you no longer have to look to Napa or Tuscany or the Rhone Valley, there are great vineyards in all our back yards.
9) Wine Fridge, every wine lover needs storage area and how much better can it get than a storage area that keeps the white cold.
and for number 10)
10) This is my dream and if money is no object I am betting the wine lover in your life will love you forever.
I hope you have found a few things that have peaked your interest or given you an idea of what the wine lover in your life might enjoy.