Glenfiddich, the masters of innovation in scotch whisky, elevate Thanksgiving Day celebrations with curated pairings highlighting the flavours in traditional Thanksgiving fare. And how exciting is that Thanksgiving and whisky, my mouth is watering already.
Time to set aside the old traditions and start making new ones.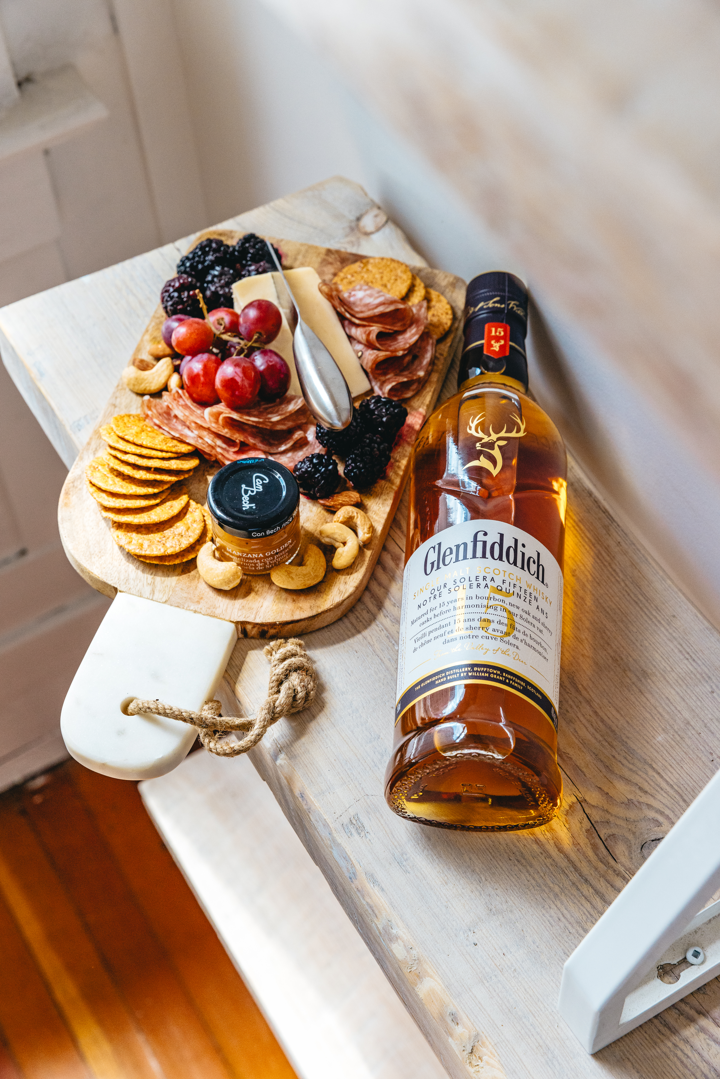 Traditions and Memories
This Thanksgiving, Glenfiddich, the world's most awarded single malt scotch whisky, invites Canadians of legal drinking age to elevate their Thanksgiving celebrations with specially curated Glenfiddich menu pairings that accent favourite holiday classics.
Thanksgiving is an annual tradition marked by gatherings with friends, family, and loved ones amongst a bountiful feast of seasonal flavours, arguably one of the most significant meals of the year.
While December events are often marked with more formal celebrations, Thanksgiving dinners are traditionally more casual, usually a warm-up to the more glamourous holiday season dinners.
Glenfiddich, known as mavericks and innovators in scotch whisky, bring the glam of the holidays to Thanksgiving with a thoughtfully curated, tasting-menu-inspired Glenfiddich pairing for each delectable course.
Whether it's savoury appetizers, a juicy turkey or glazed ham with pillowy stuffing, or seasonal sweets like pumpkin pie— this year sets a new standard of a Thanksgiving feast with a taste of thoughtful luxury curated by Canada's most beloved single malt scotch whisky.
"Glenfiddich is a staple in many homes and with so many innovative expressions to choose from, pairing a Glenfiddich whisky with each course is an inspired and delicious way to elevate your familiar Thanksgiving celebrations", comments Jamie Johnson, National Brand Ambassador for Glenfiddich. "I look forward to sharing our Glenfiddich pairings that are sure to make for an unforgettable Thanksgiving celebration coast to coast!"
Glenfiddich Thanksgiving Day Pairings Menu: Created by Jamie Johnson
Course 1: The Savory Charcuterie
Bourbon Barrel 14 Old Fashioned – The perfect intro to an evening and an excellent way to warm up your palate is a well-balanced cocktail.
The Glenfiddich Bourbon Barrel Old Fashioned, using just Glenfiddich 14 Bourbon Barrel Reserve, simple syrup and angostura bitters, is a spirit forward, classic cocktail with hints of sweet and spice that will perfectly contrast with the salty and savoury notes of cured meats, nuts and cheeses.
Course 2: The Main Course
Glenfiddich 12 – A classic Thanksgiving Dinner deserves a classic single malt. The Glenfiddich 12 is an iconic addition to your festivities, ranking Canada's best-selling scotch whisky.
This bright malt with hints of orchard pear and honey pairs incredibly well with every savoury flavour on your plate and will give your meal the chance to shine front and centre.
Course 3: Dessert
Glenfiddich 18 – To pair with a rich, sweet dessert, offer your guests a multi-layered and complex single malt with hints of dried fruit, stewed apples and almonds.
Our Glenfiddich 18 has been aged to perfection in small batches in only the best American oak and ex-Sherry casks, which could be enjoyed equally with ice cream, a celebratory cake or your favourite Thanksgiving pie.
Course 4: Digestif
Grand Cru – The end of a beautiful meal should be a celebration, and there's no better way to celebrate than with a beautiful single malt.
Glenfiddich's Grand Cru 23-year-old is the perfect end to an evening, bringing with it effervescent lemon flavour, and a hint of rich brioche and vanilla blossom. Uniquely finished in French Cuvee casks, a post-meal toast with Grand Cru will certainly bring a luxurious hint of celebration to the end of your special evening.
Made with extraordinary care and attention, each Glenfiddich Single Malt is a work of perfection, ranging from the signature 12 Year Old expression to rare, vintage, and limited edition bottles.
A true maverick spirit, Glenfiddich is innovative in each of its expressions, pioneering the whisky industry by challenging the status-quo with unique expressions of Single Malt Scotch Whisky.
Glenfiddich Single Malt Scotch Whisky is available nationwide at liquor retailers across Canada. Availability of each individual spirit is dependent on your province of residence.
For more information regarding Glenfiddich in Canada, please visit glenfiddich.alchemystsinc.com.