Last Updated on 2020-10-21 by Linda
Yesterday I wrote a blog post about ten things I would tell myself if I could go back to the beginning, the one area I never actually touched on was "
Blogging Tools
". Its the best kept secret in blogging, the one thing everyone knows but that no-one talks about. Tools, and now I am sure you are asking yourself what the heck are you talking about Linda??I am not talking about a hammer, or a screwdriver, although seriously aren't there times when you are siting in front of your computer and you really wish you had a hammer?? or a bat or just physical strength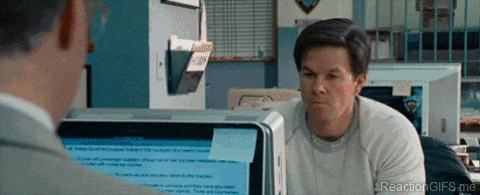 I know we all sometimes feel that way but today is more about positive tools, business tools actually. I never realized how much is a business and you need to approach it the same way you would if you were opening a store front. Seriously, if you are not prepared to network and advertise and put yourself out there,well, then how will we find you.
I went to my very first blog conference in March, just a one day geared for parents but open to everyone forum in Ottawa, I had an amazing time but boy did I feel out of my element… everyone, I mean everyone asked for my card and at least I was on the ball enough to figure out that they did not mean my work business card but did I have a card for them, NOPE, so how do I expect any of them to remember me let alone check out my blog, write my address on a post it, well that sure is professional and sure to create interest.
Bloggers need business cards, and media kits and note cards, not even touching on the basic whole office set up issue….. Today lets stick to the basics OK.
I am heading to a blogging conference in November " Spark Sessions", I know what the heck is a Spark Session right? Spark Sessions is a FASHION and BEAUTY Blogger Conference and Workshop! Spark Sessions is a series of workshops, events and networking opportunities dedicated to the blooming community of fashion and beauty bloggers in Canada.
Through Spark Sessions, participating bloggers will have the opportunity to connect with brands, PR professionals, and fellow bloggers to learn, network and share while realizing their full potential.
Well this time this Gal is prepared I have been shopping for business cards
,
I have decided I am not heading to another conference without being prepared. This time I zipped over to
Moo
. They have some basic templates perfect for the beginner yet they also provide an opportunity to design your own. ( and to order coordinating or matching notecards.. hmmm I do love my paper products.)
I played around with a few different options and now I will try and decide which I like best. Bonus is the ordering and shipping is fast and easy so no issue with getting them by November 14th.
Next up for me is Note Cards, I have decided to take a page out of a fellow blogger I admire's book and sent good ole fashioned note cards to people that sponsor me. Isn't that the sweetest thing, snail mail, I do not know about you but this gal loves snail mail. I seriously love my header (Thanks Ashley) and I think it will make an awesome notecard but I am still working on how I want the cards to look so no reveal yet..
On a serious note, you do not have to get note cards and letterhead and address labels ( although they are cool and fun) those tools you can stick to the basics, hand written notes, plain envelope, your basic stationary but Business Cards are a must, invest a little money and time and you will see the return.